Browsing the Buzz category...
Nashville received a quarter of its annual rainfall in just 26 hours. The river that is normally around 30' in the spring and is around 40' when it floods severely rose to whopping 52'. Downtown was severely flooded, the Symphony hall, the Arena and many other landmarks all under water. At least 5 blocks downtown were almost completely submerged. Downtown was the only part of the town that was really affected. Some of the other parts of Nashville were much luckier and only had "minor flooding" where there was only a couple feet of standing water.
This flood poses problems for businesses who managed to survive the recession. Most of them are looking forward to the coming tourist season to help restore their financial stability. With the flood customers have been deterred and wares have been destroyed. Nashville is in desperate need of volunteers. If you would like to help then please help via Red Cross or www.cfmt.org/floodrelief or HandsOnNashville.com. For those of us unable to travel and donate our time we can donate 10 dollars by texting REDCROSS to 90999 to donate $10 to disaster relief.
Tags: nashville flood, nashville flood 2010, nashville flood pictures, nashville flood video, nashville flooding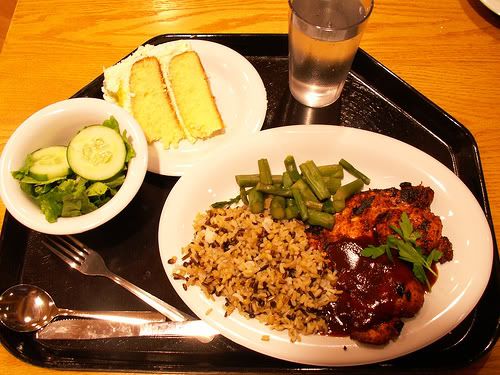 "Sodexo" is the main food distributor to college campuses in the country and they have released a "College Food Trends Report for 2010″. It is as follows…
1. Apricot-glazed Turkey 
2. Meatloaf with Frizzle-fried onions
3. Vietnamese Pho (Rice noodle soup)
4. Vegetarian Lentil Shepherds pie
5. Chicken adobo (Mexican stew with chilies)
6. Stuffed pork chops
7. Vegetarian Jambalaya
8. Lemon Herbed Baked Tilapia
9. Rotisserie chicken
10. Home Style Pot roast
The food trends, according to regions, include…
South Central Region: Red beans and Rice
Midwest: Home style Roast beef
Northwest: Classic carved Turkey
Mid Atlantic: Chicken-pot Pie
Northeast: New England Clam Chowder
Southeast: Traditional Meatloaf
Southwest: Fish Tacos
References
Rick and rolling has for no real reason become a national phenomena. Millions of people have been rick and rolled, and chances are that you yourself has fallen victim to the rick and roll. Well here are some simple ways to rick and roll your friends and enemies.
The link change. This one is so simple that some people get mad when they fall for it.  All you do is type a web address and use your a href'ing powers to reroute it to our good friend rick and our old pal roll.  www.yovia.com/blogs/davidappelman
Create a video, this could be as simple as mistagging a copy of the rick and roll song so it seems like something else. Or as astravegant as faking your own death placing your "final wishes" on youtube and rick and rolling everybody. Basically though mis tag is key here.
Let me google that for you is pretty fantastic for rick and rolling since most people are not familiar with LMGTFY what a name right? Since you do not know what it is you pay close attention to what is happening and then blam! Rick to the roll.  Here is the link that I use http://lmgtfy.com/?q=you+know+the+rules%2C+and+so+do+I&l=1 and here is the link to make any LMGTFY link http://lmgtfy.com/
Here is a good one add it to your friends playlist. This could be his youtube playlist, his itunes, zune, what have you rick and roll knows no bounds.
The last thing is tiny URLs there are all sort of sites out there that use tiny urls and they have become extremely common so it is extremely simple  to rick and roll somebody using it, just google bit url or tiny url.
Tags: how to rick and roll, rick and roll, rick and roll easy, rick and roll tips, rick roll
If you haven't heard of comedian, Aziz Ansari, then you are missing out! I saw him over the summer at the Bonnaroo comedy tent and I really don't think I've ever laughed that hard in my entire life. This is a clip from the show "Human Giant" on MTV but his individual standup is quite comical, as well!

References
1. Youtube
Tags: aziz ansari, rollerblading
Pittsburg's City Council will vote today as whether or not to put a 1% tax on college tuition. If passed, it would be the first tax placed on tuition in the nation. The majority of colleges in Pittsburg—and students alike— have raised serious aversion towards the possibility of such a tax. The $16 million tax would fund the city's pensions and, thus, is deemed as a necessary tax according to Mayor Luke Ravenstahl. The mayor stated that, "It's really a disappointment that we're in this situation…our colleges and universities are giving less and less while they increase tuition and executive pay and expand their campuses, removing high value land from the tax rolls. The cost to provide public safety and public works services continues to increase, but our revenue continues to decrease."
If passed, the tax would go into effect starting as early as July and the city's cheaper schools would charge students $20 a year, while the more elite universities would charge nearly $400 a year! Many students are outraged at this possibility of a tax increase, stating that "holding students hostage in negotiations with non-profits to come up with money to pay for bloated city pension plans is divisive."
Furthermore, college is thoroughly expensive as it is. Students have enough scholastic obligations without having to worry about  their increasing debt, as well. So stay informed! If you're a student and your state proposes such a tax, don't be the last to fight it!
References
Tags: 1% increase, college, municipal pension, outrage, pittsburg, taxes
Check out some of the Tennesse stars that won some Grammy's at this year's AMC!
Record of the Year:
Kings of Leon- 'Use Somebody'
and Taylor Swift- 'You Belong With Me'
Album of the Year:
Fearless, by Taylor Swift
Best New Artist:
Zac Brown Band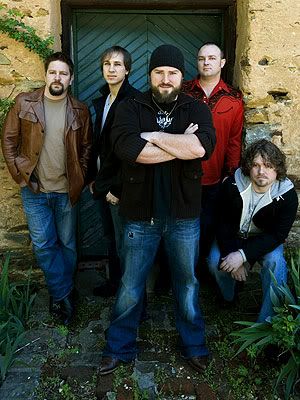 http://blogs.tennessean.com/tunein/
Tags: 2009, AMC, awards, grammys, Kings of leon, nominees, Taylor Swift, Tenneessee, use somebody, You belong with me, Zac Brown band