Browsing the Butterfly Garden category...
The Royal Empress tree is both beautiful and unique. This tree is known for growing at an alarming rate and has annoyed many gardeners who have planted it without this knowledge. It has the tendency to become overbearing, but it yields beautiful results in the many flowers that bloom from it. The Royal Empress can grow almost an inch daily during the spring and has been known to grow just as rapidly in the summer as well. Its leaves can grow to be up to a foot long and provide a nice breezy canopy to sit under during summer months.
What is great about this tree is its ability to grow anywhere. It is very drought-friendly and has a strong resistance to insects and natural disease. Is your soil lacking? No problem! The Royal Empress can also grow in nearly any soil situation, even toxic soil! The benefits this tree provide to the environment are amazing as well. The large leaves will pull toxins out of the air and filter them out through its bark and branches.
If you are looking for a great tree that provides privacy, looks great, and requires a little maintenance, look no further than the Royal Empress Tree.
References
1. fast-growing-trees.com
Sponsored by Scenic Landscaping
Tags: canopy, Garden, Gardening, how to, New Jersey, privacy, professional help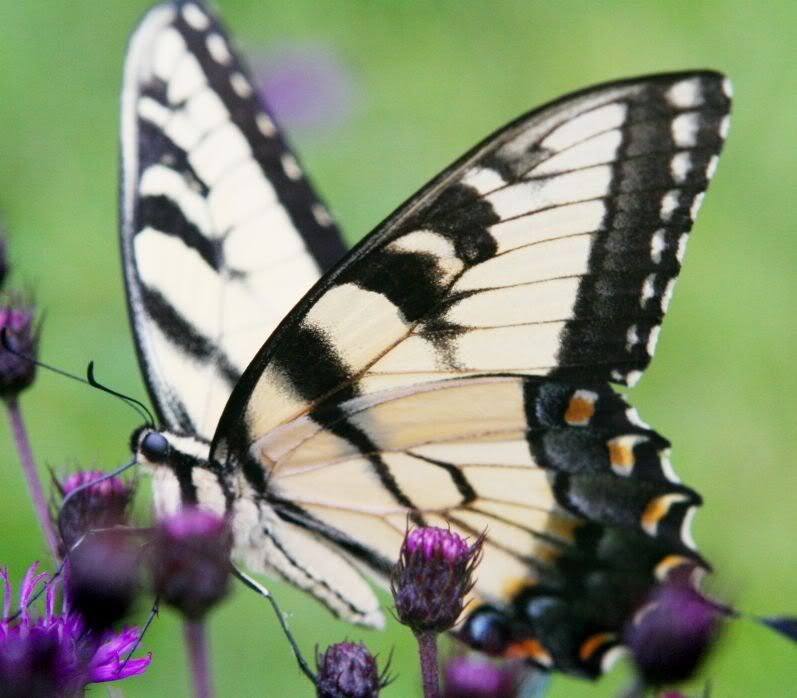 I love butterfly's, they are so beautiful and graceful. I really enjoy to seeing them every year. Butterflies are a nice addition to any garden. Getting them to come to your garden is very easy.
Have a variety of flowers that bloom at different times of the year Aster, day lilies, Hibiscus, Marigolds, and Purple Cone flowers.
Give female butterflies a place to lay their eggs Monarchs love Milkweed.
Choose tubular shaped flowers They allow for a place for nectar to gather.
Choose bright colored flowers Orange , red, or pink. Yellow and purple. White is less desirable.
Attract male species They like to hang out around rain puddles. You can make a permanent rain puddle. Burying a bucket in the ground up to the rim. Then fill it with gravel or sand. Next pour in some stale beer, sugary drinks, or water and wait. You can even use some overripe fruit.
References
1. eHow.com
Sponsored by Scenic Landscaping
Tags: attract, bring, butterflies, butterfly, entice, Garden, Gardening, help, how to, invite, make, nectar plants, tips