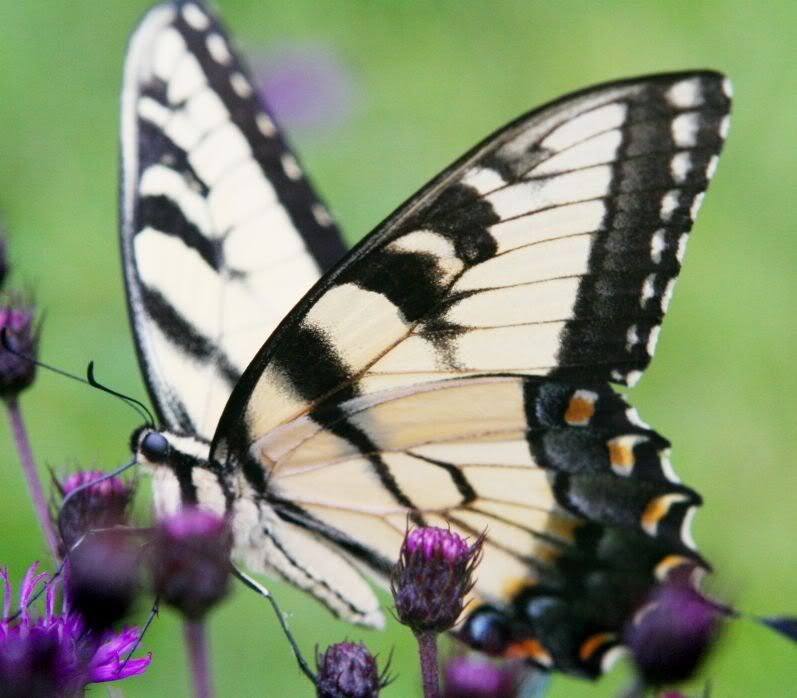 I love butterfly's, they are so beautiful and graceful. I really enjoy to seeing them every year. Butterflies are a nice addition to any garden. Getting them to come to your garden is very easy.
Have a variety of flowers that bloom at different times of the year Aster, day lilies, Hibiscus, Marigolds, and Purple Cone flowers.
Give female butterflies a place to lay their eggs Monarchs love Milkweed.
Choose tubular shaped flowers They allow for a place for nectar to gather.
Choose bright colored flowers Orange , red, or pink. Yellow and purple. White is less desirable.
Attract male species They like to hang out around rain puddles. You can make a permanent rain puddle. Burying a bucket in the ground up to the rim. Then fill it with gravel or sand. Next pour in some stale beer, sugary drinks, or water and wait. You can even use some overripe fruit.
References
1. eHow.com
Sponsored by Scenic Landscaping